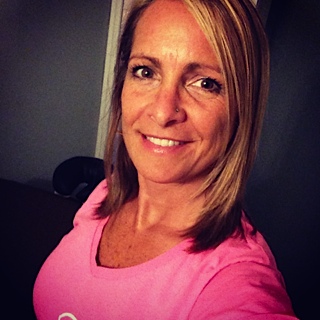 Lori McLean LMBT, CPNMT, CMT "Escape from the World" Touch is the greatest gift you can give anyone.
I am a Nine-year veteran of Massage Therapy. I began my career as a therapist when I saw what healing properties massage gave to my Mom while losing her to cancer.
I studied Massage, under the guidance of Dr. Jane Garafano, who is my mentor. I was a clinical instructor with Dr. Jane in her school at JSG School of Massage Therapy for over 6 years.
I worked under the guidance of a Physical Therapist helping to rehabilitate patients in a center that offers acupuncture, chiropractic, and physical therapy, Pilates and massage therapy.
I currently own "Bodywork Therapies by Lori" in Allendale, NJ, Working side by side with chiropractor, Dr. Aaron Franchini.
I am a recent graduate of The Freedom of Pain Institute, where I earned a a certification from Dr. Erik Dalton, in Myoskeletal Alignment Techniques. Techniques using deep tissue, joint stretching and postural therapeutic routines.
I am a Pre-natal certified therapist, Reiki Practitioner, as well as a Certified Myoskeletal Therapist. Working with many of today's sport injuries.
All bodywork offered is a therapeutic massage tailored to your personal needs. Based on what you are experiencing in your life physically, mentally and emotionally, specific techniques can be used in varying combinations to provide relaxation and well-being in a safe and calming environment.